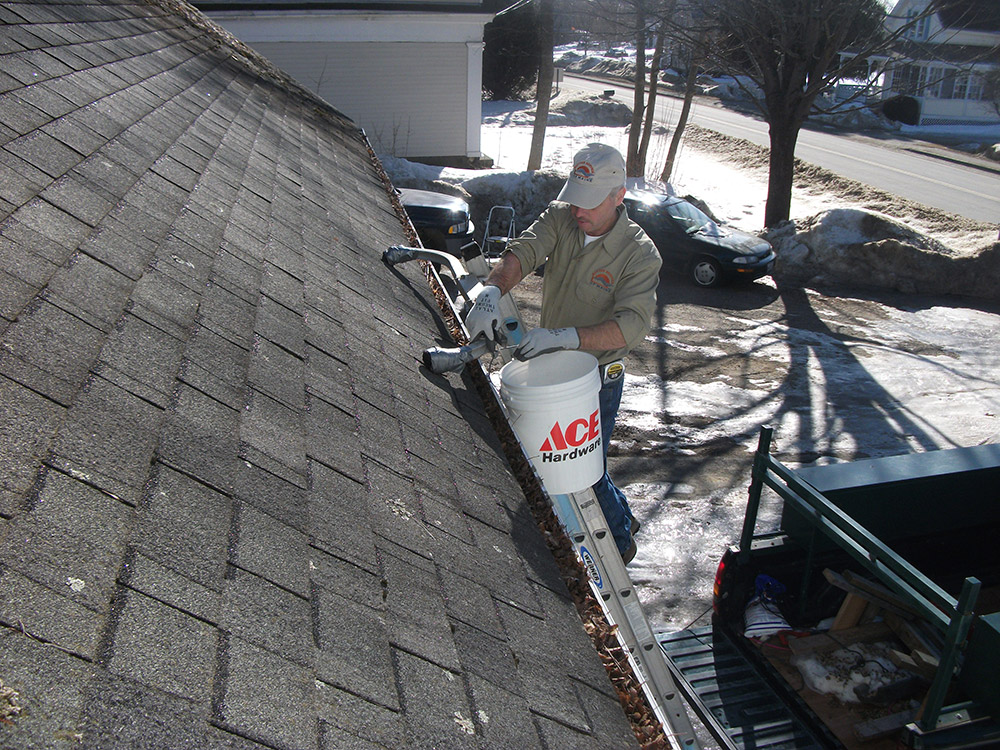 Gutter Service Of Maine LLC
has been helping homeowners and business owners throughout the Greater Portland Metropolitan Statistical Area protect their properties from loss caused by defective gutters or gutters filled with debris for nearly three decades.  Not only will our gutters enhance the beauty of your property, but they will guard against water damage.  We are widely recognized for delivering the following services:
 Gutter cleaning;
 Gutter installation;
 Gutter repair;
 Copper gutters;
 Rain gutters; and
 Seamless gutters.
Besides offering the most exceptional products, Gutter Service Of Maine LLC provides its services and merchandise at the most competitive prices.  What's more, when Yarmouth residents are in the market for the best gutter installation, gutter repairs or gutter cleaning, the only name they need to know is Gutter Service Of Maine LLC. 
Yarmouth Seamless Gutters
Yarmouth, Maine is a city in Cumberland County with over 8,000 residents living there.  Portland, home of Gutter Service Of Maine LLC, is located approximately 11.6 miles north of Yarmouth.  We are celebrated for not only meeting the expectations of Yarmouth customers, but Gutter Service Of Maine LLC is distinguished as frequently exceeding their expectations.  Under the watchful eye of owner, Chad Johnson, our remarkable team of professionals have been handling the gutter needs of their Yarmouth customers at a price they can afford since 1987.  It is no wonder that the commercial and residential customers throughout Yarmouth prefer Gutter Service Of Maine LLC over the competition because our skillful experts possess the talent and expertise to get the job done on time and under budget!  In addition, if our Yarmouth clients don't spot what they are looking for in our store, Gutter Service Of Maine LLC. is perfectly capable of customizing the seamless gutters, rain gutters or copper gutters they desire in our sheet metal shop.
Yarmouth Rain Gutters
Gutter Service Of Maine LLC. has been developing lasting relationships with customers for close to 30 years.  It is no surprise that we continue to see our clients return to us for the outstanding services for which we are renowned.  Regardless if they are seeking our opinion on the best seamless gutters, copper gutters or rain gutters to install, or they want to schedule us for gutter cleaning or gutter repair, we are distinguished as being the best the industry has to offer.  Not only do we continue to serve generations of families with our extraordinary services, but Gutter Service Of Maine LLC is often recommended to the family members, acquaintances and colleagues by satisfied customers.  Therefore, if you are searching for the finest gutter cleaning, gutter repair or gutter installation in the industry, it is time you called Gutter Service Of Maine LLC. at: (207) 354-2100 for your FREE estimate and complimentary consultation.
Yarmouth Gutters | Yarmouth Seamless Gutters | Yarmouth Rain Gutters | Yarmouth Gutter Installation | Yarmouth Gutter Repair | Yarmouth Copper Gutters