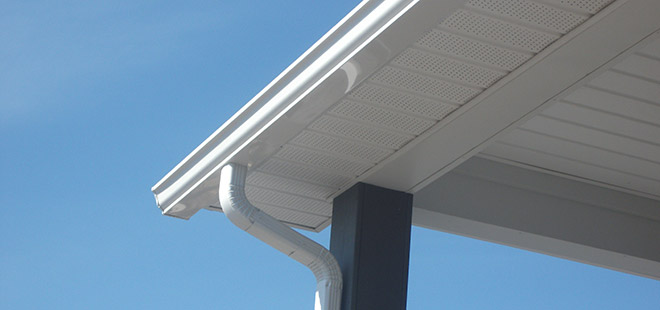 Seamless Gutters | Copper Gutters | Schedule In Home Estimate
Old Orchard Beach, ME Seamless Gutters
Gutter Service Of Maine LLC has been serving all sorts of homeowners and business owners across the entire Portland−South Portland−Biddeford, Maine Metropolitan Statistical Area for roughly three-decades by helping them better protect their properties from destruction brought about by malfunctioning gutters and gutters filled with debris.  Most importantly, not only can property owners depend on our gutters to boost the overall appearance of homes, but they will also protect your property from any unwanted water damage.  Gutter Service Of Maine features the following exceptional services:
Gutter cleaning;
Gutter repair;
Gutter installation;
Rain gutters;
Copper gutters; and
Seamless gutters.
Apart from offering remarkable products, Gutter Service Of Maine provides its products and services at reasonably competitive prices.  It makes logical sense that any time Old Orchard Beach residents are taking into consideration gutter repair work, gutter installation, copper gutters or seamless gutters, Gutter Service Of Maine is the only name to remember.  
Old Orchard Beach, ME Rain Gutters
Old Orchard Beach, Maine has well over 21,000 residents and is a town located in York County.  Portland, home of Gutter Service Of Maine, is found approximately 19 miles northeast of Old Orchard Beach.  We are highly regarded for not just meeting the expectations of our Old Orchard Beach customers, but for regularly surpassing them.  Under the lead of owner, Chad Johnson, our sensational team has managed to effectively serve Old Orchard Beach customers ever since 1987 with their distinct gutter installation and gutter repair services they really need without the expense.  Old Orchard Beach residents do know we'll do the job correctly the very first time; on-time and within budget!  Further, whenever Old Orchard Beach clients require gutters for their particular residence or office, they seek out the expert guidance of Gutter Service Of Maine.
Old Orchard Beach, ME Gutters
Gutter Service Of Maine built long lasting relationships with its customers for countless years, and they show their gratitude to us by always bringing their gutter installation and gutter repair work right to us, and also recommending our expert services to their relatives, co-workers and acquaintances.  Whenever you ask for the very best copper gutters, seamless gutters or rain gutters, or you are interested in having gutter repair work or your gutters thoroughly cleaned, you can assume that Gutter Service Of Maine will not disappoint you.  Phone us right now for your FREE estimate and consultation by dialing: (207) 354-2100.
Old Orchard Beach ME Gutters | Old Orchard Beach ME Seamless Gutters | Old Orchard Beach ME Rain Gutters | Old Orchard Beach ME Gutter Installation | Old Orchard Beach ME Gutter Repair | Old Orchard Beach ME Copper Gutters