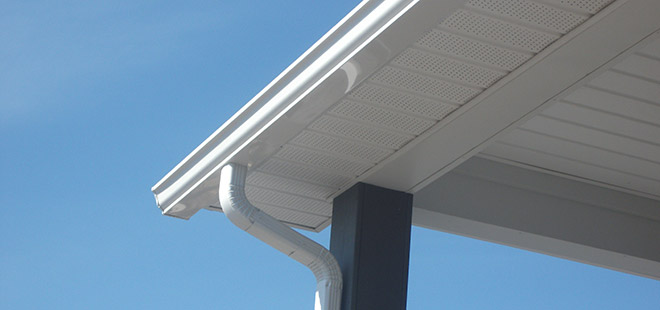 Gutter Service Of Maine LLC has been helping homeowners and business owners throughout the Greater Portland Metropolitan Statistical Area for nearly three decades to protect their properties from destruction wrought by defective gutters and debris-filled gutters. Best of all, not only can you count on our gutters to enhance the appearance of your homes, but they will protect your property from water damage. Gutter Service Of Maine delivers the following services:
Copper gutters;
Gutter cleaning;
Gutter installation;
Gutter repair;
Rain gutters; and
Seamless gutters.
Besides have the most outstanding products, Gutter Service Of Maine offers its services and products at the most competitive prices. It makes perfect sense that when Biddeford residents are contemplating gutter installation, gutter repair work, seamless gutters or copper gutters, the only name they need to know is Gutter Service Of Maine.
Biddeford Seamless Gutters
Biddeford, Maine has more than 21,000 residents and is a city in York County with almost 10,000 residents. Portland, home of Gutter Service Of Maine, is located approximately 27 miles south of Biddeford. We are well-known for striving to not only meet the expectations of our Biddeford customers, but for consistently surpassing them. Under the watchful eyes of owner, Chad Johnson, our remarkable team has managed to successfully help Biddeford customers since 1987 with the gutter installation and gutter repair services they require at a price that won't cost a fortune. Biddeford residents realize we will do the job done right the first go-round; on-time and under budget! Furthermore, when Biddeford clients need gutters specifically for their residence or office, they seek the professional guidance of Gutter Service Of Maine.
Biddeford Rain Gutters
Gutter Service Of Maine has been forging lasting relationships with its customers for decades and they show their gratitude by continuing to bring their gutter installation and gutter repair work to us, as well as recommending our services to their relatives, acquaintances, and co-workers. When you want the best seamless gutters, copper gutters or rain gutters, or you are in the market to have gutter repair work or your gutters cleaned, you can expect that Gutter Service Of Maine will never disappoint you. Call us, today, for a FREE estimate and complimentary consultation at: (207) 354-2100.
Biddeford Gutters | Biddeford Seamless Gutters | Biddeford Rain Gutters | Biddeford Gutter Installation | Biddeford Gutter Repair | Biddeford Copper Gutters